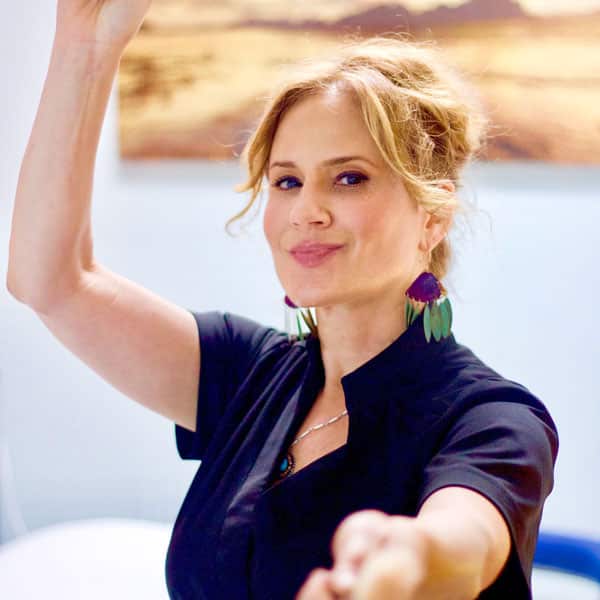 Dana Cohen
Beauty Virtuoso
Licensed Aesthetician Specializing in Ultherapy, Lasers, and Microneedling
Dana's personal struggles with teenage and then adult acne led to a deep understanding that what may seem like a superficial issue to some can have a profound effect on how you feel about yourself.  It also set her on a journey to improve her own skin. A lot of time was spent at both the dermatologist's office and at the makeup counter. She became an expert at using makeup to hide her issues. (Literally - she is a trained makeup artist who has provided makeup artistry fashion shows, photo shoots, and weddings, in addition to many years as a sales manager for high-end brands!)
Even with so many options at her fingertips, she continued to struggle with acne along with the onset of new skin issues, such as melasma (brown patches). Nothing seemed to work.  Her quest led her to a medical aesthetician, where she received in-office treatments that were a total game changer! She knew she had found her path and her passion! She followed her heart and went to school to become a medical aesthetician.
She is passionate about helping clients meet their aesthetic goals in a caring and understanding way. There is so much information (and misinformation!) available at the click of a button that it's easy for clients to become overwhelmed and confused. Dana loves to demystify the process and work with her clients to create customized treatment plans based on their personal needs and goals.
Dana has years of experience in medical skincare modalities, including advanced training in and extensive knowledge of Ultherapy®  - an Advanced Ultherapist- and Microneedling. She has Medical Laser Certification and comprehensive experience in IPL/VPL, Laser Hair Removal,, Medical Grade Chemical Peels, and Microcurrent technology. She is also a member of AMspa.  She is committed to staying current on the best techniques and products, and attends advanced trainings and conferences as often as possible in support of her mission to educate and empower clients to feel confident and beautiful in their own skin.