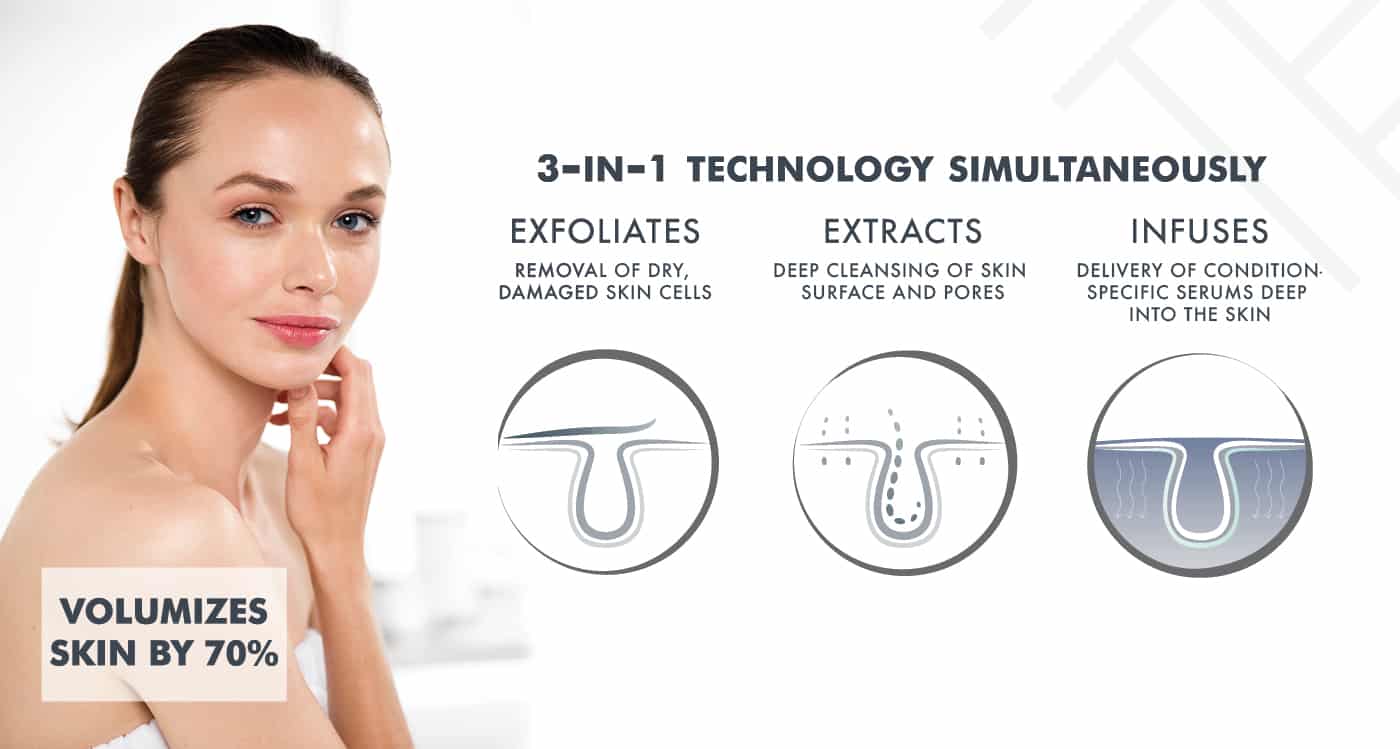 Get Results
Get both instant and long-term results with Dermalinfusion, offering repair and recovery from hyperpigmentation, wrinkles, uneven texture, and roughness.
Dermalinfusion doesn't stop working when the treatment ends. Fullness, smoothness, and radiance last for days. And, because the treatment stimulates renewal within the skins, improvement continues as new, healthy cells rise to the surface and minimize previous concerns.
Just 1 Dermalinfusion treatment can transform skin*—but a series will deliver dramatic results. Ask us about a 6 to 8-week Dermalinfusion series to speed clearing and rejuvenate, smooth, hydrate, and even skin tone.
*Individual results may vary